Last month on Instagram I threw down a little challenge. Workout for 30 minutes every day, and hashtag #thirtyforthirtyone. It got ME moving, and other people too, so I thought I would keep the spirit going with an August challenge.
Something I have never struggled with, in life and in fitness, is drinking water. I have always loved water, and I prefer it over all other drinks. I am weird, I know. BUT I know MOST people struggle with getting in their water! So I thought I would help motivate people to drink more in August.
Enter- the Agua-st Challenge.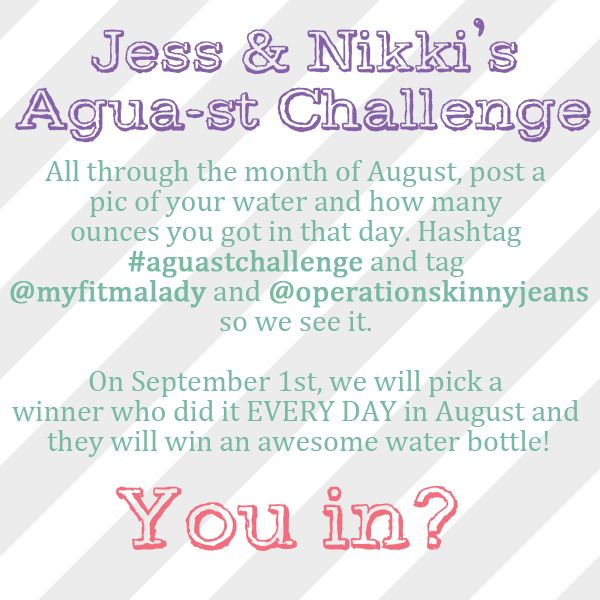 Pretty easy- right! And the best part is there isn't a set goal. You set the goal. Wanna get in 80 ounces? Awesome! Half your weight? Cool! Its all up to you! I just want you to drink SOMETHING!
If you wanna join, hop on over to instagram :D