I know! Two posts in one day?? How did you get so lucky!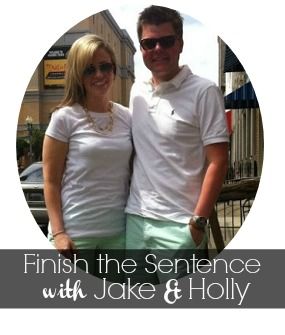 I haven't done one of these in a long time so when I saw it was holiday themed I had to participate. Without further ado!

1. My favorite Christmas was the year my family was surprised by a random act of kindness. We were having a tough time financially, and when we got home from Christmas Eve there were big Santa bags of gifts on our patio. It was anonymous and the most magical Christmas ever. I now know who was our "Secret Santa" and it doesn't make it any less amazing and magical. I remember truely feeling the magic of Christmas that morning.


2. The worst Christmas I had was one where my parents were divorced and we were with my mom in the morning, then went to my dad and step mom's house later. My step sisters had to wait for us so they were pissed AND the pajamas I was given didnt fit so I felt fat and I cried. I was in 3rd grade I think...


3. That one gift that made me scratch my head and say, "Hmmmm" was the year my grandparents gave me thong underwear! I was in 7th grade and my sister wrote my list for them, and under "underwear size" she wrote thongs to be cute. I dont think I have EVER been more embarrassed than when I opened that gift, imagining my GRANDPA picking out thongs for me. MORTIFIED.


4. One year I stayed up all night long because I was too excited to sleep. I actually still have a REALLY hard time sleeping on Christmas eve. I was always the same way with the first day of school too.


5. I think the worst gift to give is a gift card. I dont hate receiving them, but they are SO THOUGHTLESS!


6. At Christmastime I typically am broke haha. I am hoping with kids we save better so we can make Christmas special!


7. Typically, family Christmas is with my in-laws, which I love. It is low key and fun, and NO DRAMA. I love it.


8. If I could change one thing about the Holiday season, I would make it so I could see all the family I wanted to every year. I miss my sister.


9. It is so hard to buy for my husband! All he wants are movies! Well guess what puddin! We dont have any more room for movies! And movies are also lame gifts.


10. My favorite Christmas tradition is eating Prime Rib and Lobster with my in-laws. YUM.


11. Santa, baby, bring me an iPad Mini. That's not too much to ask, right??