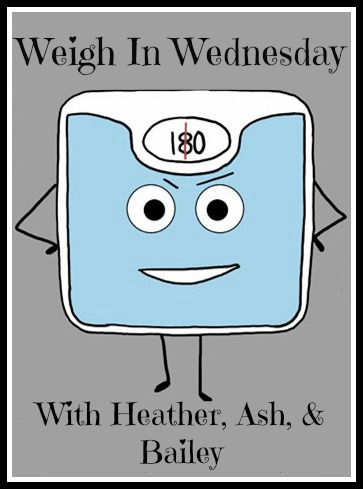 Stepped on the scale this morning and got a fun little wake-up call....
That's about 4.4 lbs more than I was on Monday to win my Diet Bet, BUT I did celebrate my victory with pizza....two days in a row.... SO now that that little celebration is over, back to our regularly scheduled programing!
My training is going well! I am doing w1d3 of C25K tonight, and some core work. My legs are hella sore from playing with my new medicine ball.
At my Monday weigh in, I hit 50 lbs down. It was such an amazing and crazy feeling! I have so far to go, but finally hitting that milestone felt really great. I am 4 lbs from that right now, but I know I will be back by the end of the week. Here are some comparison pics from 50 lbs ago and Monday.
Looking at that girl on the left, I get sad. She was so unhappy. And just to clarify, I was not pregnant in that picture, tho you would have not known that. I am sad that I let myself get to that point. I am sad that I didn't realize that I was killing myself. But looking at the girl on the right, I feel proud. It has been a long journey, and not a particularly smooth one, but I am making progress.
Update on the upcoming Diet Bet!
Ash
and I are doing a holiday to holiday diet bet to keep you motivated and accountable during arguably the HARDEST time of year to stay on track! The diet bet begins Thanksgiving DAY and ends Christmas Day! Booya! We know that you can not only stay on track, but actually LOSE WEIGHT and SUCCEED during the holidays! Be the envy of your friends and family, or get them to join in! There is no rule that you have to gain weight over the holidays. All it takes is some focus and support and you will lose 4% before you know it! Why not give yourself the gift of your health this holiday season. In addition to the bet, I would be willing to set up a facebook group for all the diet betters where we can share healthier cookie exchange recipes, tips for just saying no to a third helping of stuffing and lots of tips and tricks to stay on track during the holidays! Wanna join? It's a $20 bet and you can join
here
!