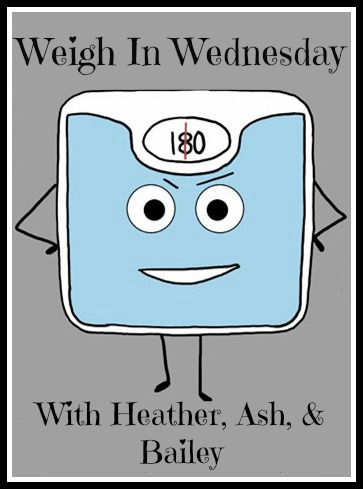 This Weigh in Wednesday is brought to you by a wasted week!
I guess I didn't gain, but staying the same is LAME like crack is wack. I know what I did. I didn't eat clean at all and I haven't been as good about going to the gym. I am SO disappointed in that number that it is time to kick it into gear!
My goal is to be 5 lbs less than where I ended this last diet bet when the new one starts in 2 weeks! Yes that's 9 lbs, but 4 of it are because I am dumb so I am hopeful with some attitude change I can do it. I would be happy with starting that bet at 232.
Speaking of Diet Bet! Ash and I had such an awesome time with our last one that we are at it again! BUT this time, it's over the holidays! Yep, that's right! We start Thanksgiving DAY and end Christmas DAY! I know that seems scary, but the point is to provide you will all the support you need to SUCCEED during the holidays! YOU CAN LOSE WEIGHT! There is nothing written in stone saying you have to gain the 10 lbs average that people gain in those 4 weeks!! You can do even better and LOSE 10!
Yes, it's scary, but we are arming you with LOTS of accountability! All the Diet Betters will be invited to a private facebook group where we can share tips for making good eating choices, staying on track during cookie exchanges and holiday parties and tips for fitting in a work out during the holidays. It's going to be awesome and it is going to change the way you look at the holidays!
So give yourself the gift of CHANGE! Don't let yourself binge your way through the holidays! You are worth so much more!