Happy Weigh in Wednesday everyone! I figured at least throughout the course of the DietBet, I will be linking up with
Heather,
Ash
and
Bailey
.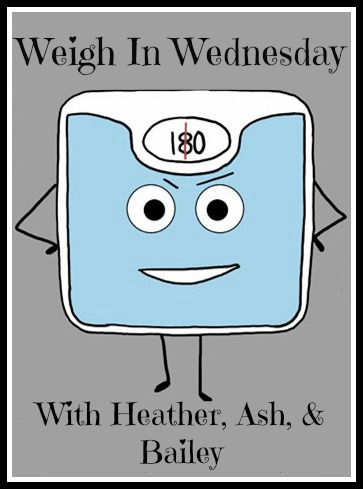 I have been really focused this last week. I started a super clean eating diet and I have not had trouble sticking with it at all! I have fallen in love with the combo of over easy eggs over ground turkey, mushrooms and green peppers with a little Sriracha. YUM.
Anyhoo- I feel like I have been really on with my eating this week and I think it showed in the scale. I also have been on FIRE with Aquatober! I have been drinking soy milk for calcium and protein, but other than that I have been right on track! Have you been doing it too? Hows it going?
Anyhoo- Two weeks ago I weighed 249.8, way too close to 250 for my liking. This morning I weighed in at 243.6. Down 6.2 in 2 weeks. I am happy with that! Before that first weight, I had been closer to the 243 area, but I crept back up for various reasons (TOM, poor eating, etc) but I am back where I was. Now all I need to do this week is blow through that number and say hello to the 230's! I haven't been in the 230's since 2007.
I am ready to keep on kicking ass! How did you do? Share!!