Hey guys! I am really excited to have Elise from 9toFit guest blogging today! Head on over to her site to check out my guest blog over there!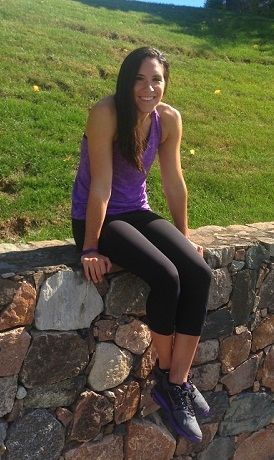 Hey guys! I'm Elise the chick behind the 9toFit blog and
I am SO pumped Jess let me invade her blog today.
First off, I just wanted to tell you all I am going to start to have a "Feature Friday" on my blog, where I feature (hence the name, clever I know) another blogger whose blog I stalk/love/just can't wait to get up and read in the morning. For my first
Feature Friday
you can check out Jess's story, and get some info about everyone's favorite blogger "Operation Skinny Jeans"! I was drawn to Jess's blog not just because of her journey with her weight loss and but more importantly her attitude. I think she has a great outlook and it's contagious. So today head over to my blog and check out her Q&A!
Anyways just wanted to share a little bit about me and 9toFit.
I am an ex-college athlete that's now in the business world just trying to balance my work, family, and fitness.
9toFit started when I graduated college, at that time I wasn't writing a blog but I was training a group of woman who were struggling to fit working out into their job schedules. I started teaching them quick and effective workouts that they could do at home so they didn't have an excuse not to fit in a 15 minute workout! Typically people work 9 to 5, so we started calling it 9 to Fit. Long story short, the 9toFit blog started and I haven't looked back!
9toFit is about creating a long lasting, sustainable, healthy lifestyle. My blog is a mix of workouts (like the one today), food, events, and all the randomness that I do (and love!) to have fun while staying fit.
Jess was nice enough to let me share one of my at home workouts with you all today! If you've checked out my blog you know by now that I am all about efficient workouts. I don't have time to waste an hour sitting on the treadmill. Boring! Sorry, not for me!
Also with the cold weather coming, getting up and trekking to the gym at 5:30am (usually when I workout) is getting less and less appealing, so I do a lot of at home routines.Today I am sharing with you a 15 minute at home workout and there's no equipment needed.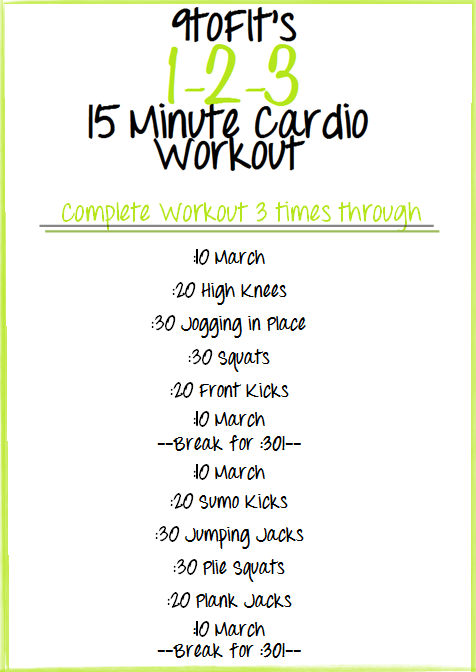 All these exercises can be found on my workout dictionary if you don't recognize one. I'm interested to hear what Operation Skinny Jean readers think of the workout. Give it a try and let me know what you think!
Thanks again Jess and hopefully I can come back soon to share another workout!