Yep! That's right! After MONTHS off from Weigh in Wednesday, I am back!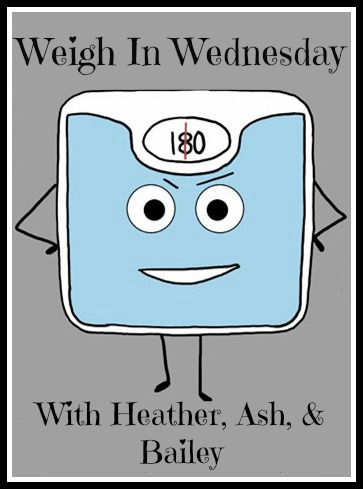 I am back because truth be told, I haven't lost any weight since I stopped. I haven't really gained, but I am stuck and I am ready to break out of this. SO back to weekly weigh ins! I am going to do my best not to weigh myself EVERY day, because that's kinda what happens now and its not super healthy. BUT I will definitely weigh on Wednesdays.
So without further ado, my current weight is 249.8. Yup. I'm not proud, but I am ready to get back on the right track.
And to do that, I have teamed up with my blogging bestie Ash from
A Step in the Right Direction
to do a Diet Bet! I did a Diet Bet a while back and having that money on the line definitely motivated me to go in the right direction. I am excited that we are doing this together.
SO what is a Diet Bet? A Diet Bet is a game where you wager a certain amount of money ($20 in this case) that you will lose 4% of your weight in 4 weeks. You weigh in at the start (verified by Diet Bet employees) and at the end (also verified. no cheating!) and everyone who lost 4% splits the pot! Here is a run down from the site:
Click to enlarge
Click to enlarge
So there you have it. Wanna join us? It will start October 7th and go until November 3rd. If you are ready to get back on the right track, pony up the $20 bucks and lets do this!
Go here to join.
Ever done a Diet Bet? Wanna do another? :P