Hey guys! I am on vacation this week, so you will get to see 5 new faces around here! First up is a good friend of mine, Ashlee!
Side note: Sorry about the photobucket issue. I fixed it and the image should show up again soon!
--
Hello OSJ readers :) This is Ashlee from
A Step in the Right Direction
. Jess is off on vacation having a grand ole time and some of her blog friends are going to entertain you for the week.
I am so excited to be guesting posting today with Weekly Goals Link-up. I have not linked up in a week or so because I was failing at my goals and I did not want to point it out to everyone. I have been in a rut lately and I am trying to climb out of it. I have not lost much weight in the last couple months and I get discouraged at times. When this happens I look at photos like the one below and see how far I have come. I have a shape! I feel great in the photo on the right and that is a big difference from a year or so ago.
If you ever feel down, do a comparison photo. It helps you see where you were and where you are now. It is definitely a spirit lifter!
I do not have to fancy pictures for my goals like Jess does, but here we go...
Get outside! Go kayaking again and walking. It has been very rainy here in Upstate NY lately so it is hard to get outside, but I need to take advantage of the nice weather when I can!
Track Everything! I am having a tough time with this lately and I don't know why. I can access it from a computer as well as my phone so I should be able to do it whether I am at work or on the go. I know how much tracking helps me so I need to do it to see results!
Be mindful of my eating during the holiday. It is not easy to eat right when holidays such as the 4th of July come around. When I think of Independence day I think of BBQs and lots of food. I am going to make good choices where ever we end up that day, this is a promise to myself!
It is summertime ladies (and men)! Get out there and enjoy the beautiful weather. :)
What are some of your goals for the holiday week?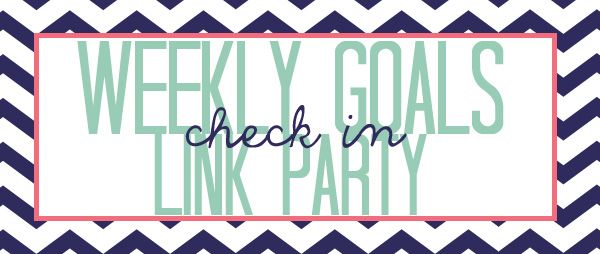 <div align="center"><a href="http://www.operationskinnyjeans.com/search/label/Weekly%20Goals%20Link%20Party" title="Operation Skinny Jeans"><img src="http://i1304.photobucket.com/albums/s527/operationskinnyjeansblog/weeklygoallink_zps35065b07.jpg" alt="Operation Skinny Jeans" style="border:none;" /></a></div>