Happy Monday! I am super excited because today is the start of Skinny Jean Fit Camp! Woot :D I can't wait to see how the next 10 weeks go!
I am also excited because I am actually making goals this week! Woot! It has been a few weeks and I am ready to get back on goal-making track :D
For Skinny Jean Fit Camp, the goal is to lose 10% in 10 weeks. For me, that would be 24.6 lbs. If you break that into 10 weeks, that's 1% a week, or 2.4 lbs a week. I know it will shift up and down, but I want to stick right around that. This goal probably won't change, sorry to be boring :P
Morning work outs are the hardest and best thing ever. Getting out of bed is one of the hardest things ever. My goal is to do it 5 times this week. This morning was a bust, so here comes a weekend work out in the morning lol.
Thanks to our awesome Nutritionist,
Melissa
I am back on the food tracking track. I am not particularly excited, but I think going back to basics will be good for me.
That's it for this week! If you are making goals, please link them up here :D Accountability is huge in achieving your goals :D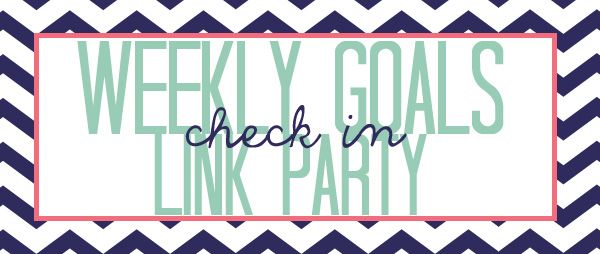 <div align="center"><a href="http://www.operationskinnyjeans.com/search/label/Weekly%20Goals%20Link%20Party" title="Operation Skinny Jeans"><img src="http://i1304.photobucket.com/albums/s527/operationskinnyjeansblog/weeklygoallink_zps35065b07.jpg" alt="Operation Skinny Jeans" style="border:none;" /></a></div>