Oh man, only 3 more days till I leave for vacation! I am super excited for all the ladies blogging for you next week! I think something everyone worries about going on vacation is gaining back weight, staying in control, etc. The good news is, everyone we are traveling with KNOWS I am living a healthy lifestyle, so they will definitely keep me in check. I think that accountability is huge all the time, but especially in the face of vacation temptation.
As always, I am linking up with: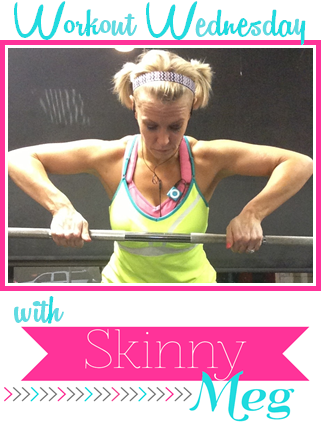 My weight for this week is 246.0. I think I mentioned it last week, I am weighing on Friday, and posting it on Wednesday, so technically thats what I weighed last Friday lol.
Today for Workout Wednesday, I wanted to share my ideas for staying fit on vacation. I wont have access to a gym, so I am going to have to get creative. I have two things that will keep me going. Well two apps really.
1. Rip deck, which I have written about a lot. I have a lot of favorite things about this workout, but one of my most favorite things is that I can do it and take it ANYWHERE. I can do it in a hotel room, I can do it in my Aunt's living room, I don't have to have anything to do it besides my phone and my body. I love that.
2. Zombies 5K running app. I was a little bored with C25K training (not that it wasn't hard, just that it lacked, well, Zombies. ) so I bought this app and so far I LOVE it. It keeps me entertained the whole time so I don't even think about the running. The story is engaging and the workouts are great.
It gets hot in Tucson and Oceanside so I plan on running early in the morning :D
How do you stay motivated and active on vacation?