Alright I am officially back on the horse as far as posting on Wednesday. The reason things were touch and go the last couple weeks is that I play Geeks who Drink trivia on Tuesday nights, and by the time I got home at 10:30, I was so tired (read: boozed up…) that I went straight to bed instead of writing a post for you. Then in the morning, I would weigh myself after drinking and eating bar food the night before and not really feel super awesome about it. I know eating like crap and drinking isnt a great idea anyway, but the night before a weigh in always has been my downfall. So I wouldn't have it in me to bust out a post before work. Long story short, no post on Wednesdays.
BUT things have changed a little. With my new job, I have time to write in the mornings, and I have decided to weigh myself on Fridays, but write about it on Wednesdays so that I can still join the link up.
Side note: I was really glad to know that a lot of my readers (at least the ones that commented) have a healthy body image and don't worship the thigh gap. If you have one, awesome, if you don't awesome. LOVE YOUR BODY!
Moving on.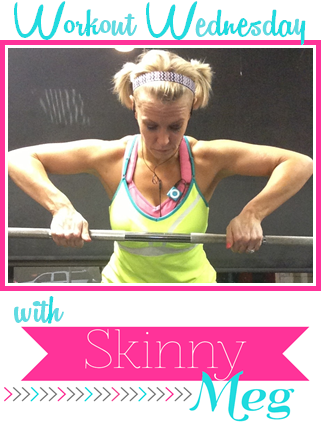 I didn't weigh myself this morning because I have two more days of the Advocare 10 day cleanse and so I will have my weight on Friday when I do the full run down of the cleanse. So sorry to be a bummer there lol

This week for Workout Wednesday, I wanna talk about running outside. Getting outside to run was this week's 10 Week Challenge Mini Challenge so I thought I would round up some tips and reasons why you should run outside sometimes instead of always on the dreadmill.

Btw, you still have time to take a photo of yourself sweating outside and post it to facebook or twitter or instagram with the hashtag #goalonegorun (which my husband thought said go alone go run, but it really says goal one go run… incase you read it the way he did. )

Running outside is completely different than running on a treadmill. A treadmill pushes you forward so it does almost half the work for you. When you get outside, the ground is no help. It is all you. That's why if you want to run races, training on a treadmill is good practice, but getting on the road is what is going to make you a better runner. When going on your first run outside, pick a route you know. There might be a really cool trail that is scenic near you, but if you don't know it well, you could get lost. And the bad thing about that is a 2 mile run could easily turn into a 4 mile one that you weren't prepared for.

Dress appropriately. There is nothing worse than being too hot or too cold while running. Bring water. Start slow. Don't go out for a 10 mile run on your first shot. A mile or two would probably be perfect. Listen to music. This always gets my feet pumping faster. And lastly, bring a friend. Whether it's your dog or your bestie, running is more fun with a friend :D

So get out there and just try it!