Holy crap it's June. Just me?? This year is really flying by.
I will go over my May goals later this week. Here is how I did on last week's goals:
1. If you bite it, write it. Admittedly, I did terrible at this last week. I am going to try again this week.
2. Get back into a routine. This has been a crazy week, and I haven't been to the gym :/ So this one is a fail too…
3. Eat every two hours. I did pretty well at this. I stay fuller longer when I do this. I am hoping to make it a routine.
And here are my goals this week!
The 10 Week Challenge is half way over! I am not where I wanted to be at this point in the challenge, but I am ready to kick ass for the last half! It's not over yet. I am making a plan to get back on the right track and finish this challenge strong. I am working out the details of a Diet Bet to start on Friday, so look for more details on Wednesday!
I have owned the 30 Day Shred DVD for a few years now, but I haven't done it in a long time. For June, I am going to try to complete the 30 day shred. I have only done it once (like for one day, and I thought I was going to die…) so I am ready to challenge myself and try again.
I made really yummy Quinoa burgers a few weeks ago, and I really enjoyed it! I want to make quinoa again, so I am keeping my eyes peeled for any other yummy recipes.
Are you making goals this week? Can you believe that it's freaking JUNE already?! Did Jillian kick your ass too? Link up with me!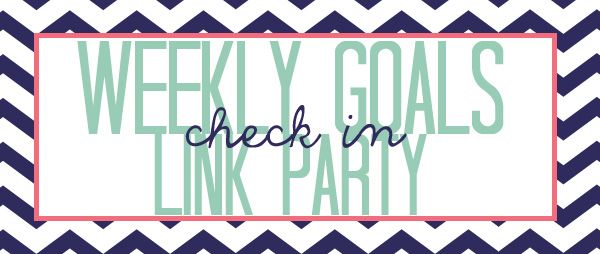 <div align="center"><a href="http://www.operationskinnyjeans.com/search/label/Weekly%20Goals%20Link%20Party" title="Operation Skinny Jeans"><img src="http://i1304.photobucket.com/albums/s527/operationskinnyjeansblog/weeklygoallink_zps35065b07.jpg" alt="Operation Skinny Jeans" style="border:none;" /></a></div>