I just have to say I am loving this beautiful weather! Yesterday it was 95 and I laid out by the pool and it was awesome.
I just realized I never went over May's goals! I didn't do so well on any of them. May was kind of a blur and lets just move on past that :D I will start thinking about June goals and update the "Goals" tab asap.
Here is how I did last week:
1. Make a plan! I did this! I can't believe there are only 4 weeks left of the 10 week challenge. My plan for the next 4 weeks are as follows. I am doing the Advocare 10 Day Cleanse with a group of challengers starting tomorrow, that will end at the end of next week. Then I am going to continue eating clean hopefully indefinitely, but certainly until the 10 week challenge is over. I am also going to actually start 30 day shred this week, and doing Rip Deck 5 times this week. I love that it is so fast paced, it is cardio and strength training in one.
2. Do 30DS. I kinda touched on how I failed at this above, so yeah…
3. Eat Quinoa again. I didn't do that either, BUT I cooked some for the 10 day cleanse so I will definitely be eating it this week.
This week's 10 week challenge "Mini Challenge" is to eat clean. It's time to get back to basics, and eating clean is about as basic as it gets. I am eating super clean for the Advocare cleanse, so this shouldn't be a problem :D
I have not been doing this, and I need to remember that I don't have time to work out, I make time. This week I am going to MAKE the time to work out.
I have made a pretty concrete meal plan for the next 10 days and I really intend to stick to them. I love that on the Advocare I can eat real food, so I am definitely going to take advantage of that. I am going to try to resist the urge to cheat because it is only 10 days. Wish me luck!
Are you making goals this week? Link them up with me!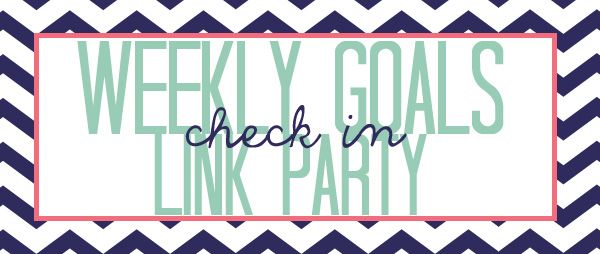 <div align="center"><a href="http://www.operationskinnyjeans.com/search/label/Weekly%20Goals%20Link%20Party" title="Operation Skinny Jeans"><img src="http://i1304.photobucket.com/albums/s527/operationskinnyjeansblog/weeklygoallink_zps35065b07.jpg" alt="Operation Skinny Jeans" style="border:none;" /></a></div>