I have small ears. I have the hardest time getting earphones to stay in my ears. Either they fall out, or they start to hurt so I take them out. Any time I try to run with earbuds, they fall out and I have to stop, put them back in, start running again and eventually stop because my earbuds fell out, put them back in and start again. It is obnoxious. So much so that I ran for a very long time without listening to music. I started to research a solution to my problem and I came across
Yurbuds
.
I was immediately drawn to the idea that they carry specific models for women. It made me think that maybe I am not a weirdo! Maybe this is a common problem! I also liked how they have a rubbery exterior and that they are designed for use while sweating. I was curious, and a little skeptical of the "twist lock" technology. Earbuds always fall out, that is kinda what they are famous for, so I wanted to give a test.
I contacted
Yurbuds
to do a review and I was ecstatic when they accepted. They sent me a pair of lime green Inspire for Women. (I was so excited to get them out of the box, I didn't get a complete picture lol)
First I had to figure out how to put them in, which I have to admit was kinda tricky at first. I read the provided instructions, and they confused me… Luckily, they said to check out
this video on youtube
for a demonstration. After watching the video, I got them in with no problems. And I was really shocked that when I tugged on the cords like in the video, they stayed in. That was not enough to convince me.
First I tried running in them. I made it a full mile and they didn't fall out once. I did yoga in them. Still in place. At that point I was pretty determined to make them fall out. I did 30 Day Shred, Squats, push ups, jumping jacks, everything I could possibly think of to make them come out, and they didn't budge.
I am really impressed.
I even wore them on the train :D
Here is the thing. Even tho I was provided these headphones specifically so I would write this review, I would never tell you I loved something if I didn't. I have been looking for earbuds for a long time and I am so glad I have found them. I had 3 things on my "please have" list. They were:
1. Stay in my ears for the love of god
2. Have good sound quality!
3. Come in cute colors.
These
Yurbuds
inspire have all 3. The sound quality is really great! It is clear and crisp, and REALLY loud. Like so loud you can listen to them when they are off lol. I hate when you just want to crank it up and all your earbuds feel like doing is playing that song at a healthy whisper. Sound is a must for me.
And look at the colors.
Best part is, they are only
$29.99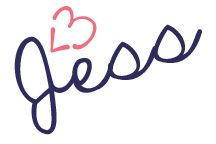 **In case you missed the other parts above where I specify, Yep, I was given these headphones to try out specifically to write this review. BUT I promise you that I only write the truth about every product I write about, whether I paid for it or not.