Sorry I missed last Wednesday! I am back and on the right track this week! As always, I am linking up with Weigh in Wednesday and Workout Wednesday!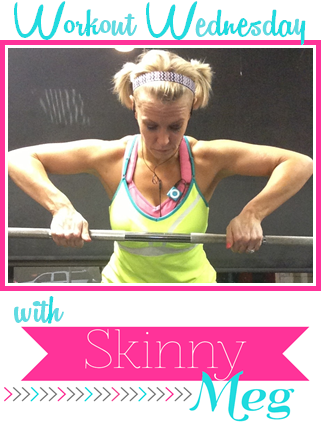 I have to say I am a little frustrated with myself. I feel like I have been playing in the save 5 lbs for like two months! I need to figure my shit out and just do it already. My husband has been working his ass off too and yesterday in the mirror we were both flexing to be dorks, and there was no change between my relaxed arms and my flexed arms. But when he flexed, you could see some muscles forming and I am SO proud of him. He is doing awesome, but I need to re-focus. That brings me to this week's weigh in.
250.9 (+3.1) (-34.7)


So that's that. I am ready to take control of my self and make this week counts.
For Workouts, I have discovered a new iPhone app I LUV!!!
Rip Deck is basically my 52 card sweat workout
but on your phone, and easier in the moment. You can personalize it 100%, and you just push the button to see your next card.
We built workouts for any occasion.
It even tells you how long it took you to do each exercise. I really like this app. It is $1.99 but I definitely think it's 100% worth it. It makes your workout fun and easy, and you do 100 reps of each move by doing it. It keeps your body moving and keeps you interested. And in case anyone was wondering, Rip Deck doesn't know who I am, this isnt sponsored, I just love it. lol
I am also starting Couch to 5K again. I kinda started it a few weeks ago but the DHC Challenge got in my way so I am ready to get back on the right track :D I didn't have any troubles getting through week one which was a huge accomplishment for me! I am excited to complete it for the first time (out of 5 times I have started it lol).
How are you moving your body? Join the Skinny Meg Workout Wednesday link up! It's a super fun time :D