Happy belated Mother's Day to all the mommas out there! I am working my ass of to join you :D
I hope everyone had a great weekend! Weekends are always tough, even tho I feel like I have a pretty good handle on the weeks. I hope you all were good over the holiday :D
Lets review last week's goals:
1. Find my inspiration. I really dug deep this week and focused on why I am doing this. It gives me the strength to keep going. Especially going through another Mother's Day without the title, I am more motivated than ever to do what I need to do to be a mom.
2. Do squats every day. Again I did okay on this one 5/7. I did try to do them in the bathroom, but my work has automatic toilets so they kept flushing lol.
3. Eat fruits and veggies. I definitely did better this week. I think making a conscious effort to do this makes it easier. :D
Here are my goals for this week!
This week's mini challenge for the 10 Week Challenge is to try something new. Switch it up. Try a new exercise this week. Never run? Try it out! Have a 30DS dvd you haven't tried in 40 lbs….. try it out! Changing your approach can help you bust through a plateau!
This is the first week of the Denver's Healthiest Companies Challenge I was invited to participate in! I made a plan for every day this week, and I am really excited to get in there and kick ass for the next two weeks. I want our team to win, and I am going to do my part.
This week I am doing the
USANA Reset.
My nutritionist Maria
recommended it and I was excited to give it a try! I will be blogging all about it on Friday, but today is my first day of the 5 day cleanse! My goal is to follow the program to the letter. It's only 5 days, and I know I can do it. Mind over matter!
Here is her
website
too!
I can't wait to share all of my thoughts on the program :D
Are you making goals this week? Link them up with us!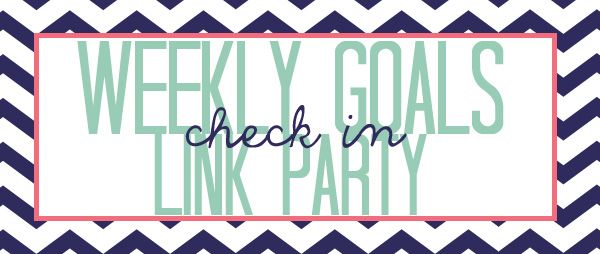 <div align="center"><a href="http://www.operationskinnyjeans.com/search/label/Weekly%20Goals%20Link%20Party" title="Operation Skinny Jeans"><img src="http://i1304.photobucket.com/albums/s527/operationskinnyjeansblog/weeklygoallink_zps35065b07.jpg" alt="Operation Skinny Jeans" style="border:none;" /></a></div>