Its that time of week again where I have to remember what my goal were and see if I achieved them… I am good at setting them, but I need to write them down somewhere so I remember them…
On that note
So last week I launched the 10 week challenge, which I am super excited about. The official rules are
1. Set a goal
2. Give it your all. I'm talking 100%!
3. Check out the weekly mini challenges to learn ways to make the 10 weeks and beyond easier.
And thats it! At the end of the challenge, I will highlight a few challengers that kicked serious ass, including how Steven and I did! So my first goal each week for the next 10 weeks will be the mini challenge" so that I remember to do it too lol.
Here are last week's goals!
1. Do a 5K- I walked my little legs off this weekend, and one of the times was even for a 3.1 mile straight stretch. It wasn't timed, and I didn't run any of it but I went out there and moved!
2. Schedule my Workouts- This went much better this week, and I can't wait to keep the momentum going. I feel like when you get it he habit of going, you just GO. Once you miss a day, it is so easy to miss another. And another. And one more.
3. Blog a new recipe- This one is a fail too… I'm sorry guys. If you want me to recommend a recipe blog, I can, but I am having a hard time giving these to you. Not that i have super top secret recipes I don't want to share, its that I always forget to take pictures before I eat it! See:
So for this week, my goal is to make more achievable goals, and to actually remember to do them :D #goalfail
For the 10 week challenge, we are making over our fridges to help support better choices. I want to prep all of my food for this week and organize my fridge. (more about how to do this tomorrow :D )
I gots a jiggly core. And actually a weak core. There are lots of things I could do better (for example running, squatting, sitting up straight, etc) if I had a stronger core. I wanna work on that every day, even if its just 10 minutes.
Like I said up there, we are prepping ahead this week, so I need to pack snacks every day! I hate when I am running late and don't have anything for lunch, let alone a snack, and I make bad choices when in a pinch. I eat every 2ish hours, so snacks are mui importante.
So there you have them. I am also making a desktop screen saver of these for my computer at work, so every second I am not working, or drinking coffee or talking to my co-workers, I can look at these goals and remember them :D
Making goals? Link them up with me!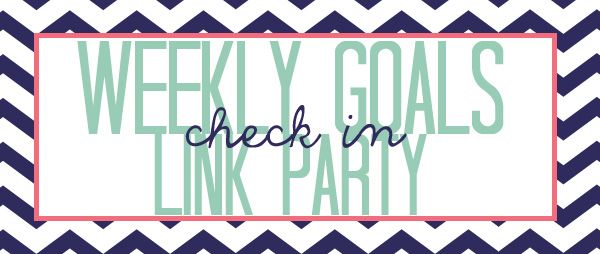 <div align="center"><a href="http://www.operationskinnyjeans.com/search/label/Weekly%20Goals%20Link%20Party" title="Operation Skinny Jeans"><img src="http://i1304.photobucket.com/albums/s527/operationskinnyjeansblog/weeklygoallink_zps35065b07.jpg" alt="Operation Skinny Jeans" style="border:none;" /></a></div>