If you want to watch me answer your questions on video, check out
part 1
,
part 2
,
part 3
and
part 4
!
I am just going to preface this by saying I am not perfect. I had a really rough week. I didn't eat great, I only worked out once and I felt like crap about it the whole week. But I am back and ready to kick ass this week. I think everyone has off weeks, and as long as they don't turn into off months, you keep moving forward.
On that note, lets rehash it one by one :D
1. Have a perfect week.
hahahaha yeah lets just leave that at that.
2. Schedule my workouts.
ok I might get half credit on this one! I scheduled them, I just didnt do them…. half credit?
3. Try kale chips…..
ok so 0 for 3. Moving on!
This week will be better!
I, sadly, am not able to do the 5K I was planning on doing on Saturday. But I do plan on doing one at the gym this week :D
This one is a re-do. Andy and I are resolved to get our asses in the gym on the schedule we have worked out. This last week sucked not going at all. We missed it!
I want to start blogging more recipes, one a week if I can work it out. I am going to start this week with the recipe I said I would blog about last week lol
So there you go! What are your goals this week? It's okay to have rough weeks, as long as you pick yourself up and keep on going!
Link up with me :D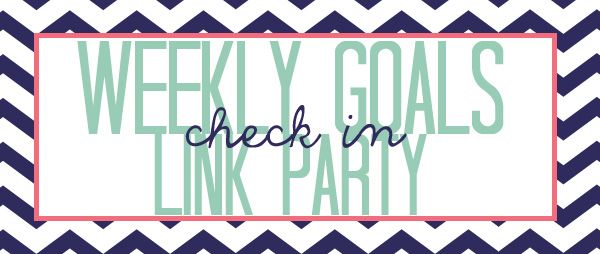 <div align="center"><a href="http://www.operationskinnyjeans.com/search/label/Weekly%20Goals%20Link%20Party" title="Operation Skinny Jeans"><img src="http://i1304.photobucket.com/albums/s527/operationskinnyjeansblog/weeklygoallink_zps35065b07.jpg" alt="Operation Skinny Jeans" style="border:none;" /></a></div>