The weekends are never long enough. Just me?
I need to update you on my dance audition! I showed up wearing sneakers and work out clothes (because I didn't know what else to wear.) I was one of the first people there (I went with another friend of mine who isn't a trained dancer) and since we were auditioning for friends, I felt pretty comfortable.
We said hi and then one by one, 10 trained dancers walked in, and started stretching. I was like 90% sure I had no chance, but once they all came in, it bumped up to 100% lol. BUT I didn't let that ruin the fun for me. The instructor taught us a dance in about 20 minutes, then we had 5 minutes to practice, then we had to perform.
I felt about 75% on the dance. I knew if I could practice it about 50 more times, I could get it. I didn't look as good as the 10 professional dancers (or even the 5 non professional dancer friends there that have dancer sized bodies) but I felt awesome. I felt like I was moving my body in a beautiful way and even tho it was extremely hard, I was proud that I was doing it.
Needless to say, I didn't get it. BUT my friends really cheered me on and were very supportive and they were happy I put myself out there. I am happy I did to. It motivated me to keep losing weight. It motivated me to look into taking a dance class and becoming skilled.
Anyhoo, moving on to last week's goals :D
1. Buy new jeans.
I blogged all about my new skinnies on
Wednesday
:D I love them
2. Run an hour.
Admittedly this should have said "do cardio for an hour" but whatever lol. I did it! On Monday, Wednesday and Saturday we did the treadmill for a full hour.
3. Bring lunch to work.
This one wasn't super tough so I am happy to tell you I did it!
Last week's goals were kinda easy lol. I am ready to challenge myself this week!
As you probably knew from
this post
, I an not very good at walking in heels. And as you know from
this post
, I got the cutest pair of wedges EVER from
Payless
a few weeks ago. My goal is to wear those cuties to work one day next week, and wear them all day! Wish me luck!!
I have a BodyMedia (formerly bodybugg) arm divice that tells me how many calories and steps, etc, I get a day. I really plan on blogging about it soon, but I have a goal to get at least 10,000 steps every day this week!
I will be the first to admit that our new healthy eating has been lacking a bit in deliciousness. It has been fine because we have a routine, but I want to try something new this week.
I think these will give me a solid challenge this week. I don't know about you, but I really do love setting these weekly goals! Making some goals? link them up below!
btw! I have an awesome giveaway starting tomorrow so make sure to come back and enter to win!!!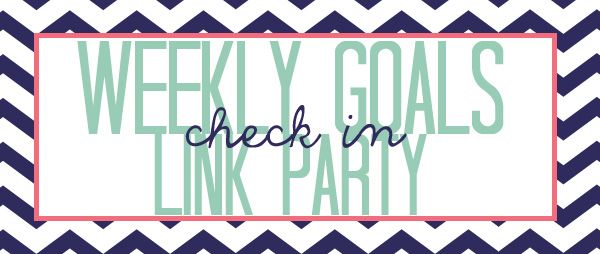 <div align="center"><a href="http://www.operationskinnyjeans.com/search/label/Weekly%20Goals%20Link%20Party" title="Operation Skinny Jeans"><img src="http://i1304.photobucket.com/albums/s527/operationskinnyjeansblog/weeklygoallink_zps35065b07.jpg" alt="Operation Skinny Jeans" style="border:none;" /></a></div>