Happy Monday! Hope you all did something healthy this weekend!
It's time for my Weekly Goals Check In link party! In case you're new, every Monday I set 3 goals I want to achieve this week. The following Monday, I review how I did, and set new goals. Wanna join? Link up a post to your goals this week and come back next Monday to share how you did!
So last weeks goals were:
1. Lose 1 lb. I havn't officially weighed in this week, but as of this morning, I am down a couple. I think my gain was either hormonal, or some left over bad eating that needed to make its way out of my system.
2. Make the most out of my last week. I definitely think I did this! I pushed myself even harder than normal in my work outs, and I am really excited about all the things Commit to Fit taught me. I will be doing a wrap up post when the winners are announced, so keep an eye out for that in the next couple weeks :)
3. Track, Track, TRACK! Ok so I didnt do it as much as I should have, but 4 out of 7 days isnt bad. I now have a body bug which will keep me more accountable. If I don't track everything, my deficit isnt accurate. I want it to be accurate so :)
MUCH better than last week, which is good!
This week's goals:
1. Weigh 254 on Wednesday 3-20 for WIW this week. These goals will be set to be accomplished by the coming Wednesday :)
2. Work out at the new gym 5 days this week. We are planning on going Monday, Wednesday and Friday, with personal training on Thursday too. That means I need to get my butt over there once next weekend and I am good!
3. Keep tracking. I am hoping to share my bodybugg stats somehow, so I want to stay accountable to you and the bugg :)
So what are your goals this week? How did last week go? Did the green beer derail you a little bit? Grab my button, link up and share all the juicy details! :)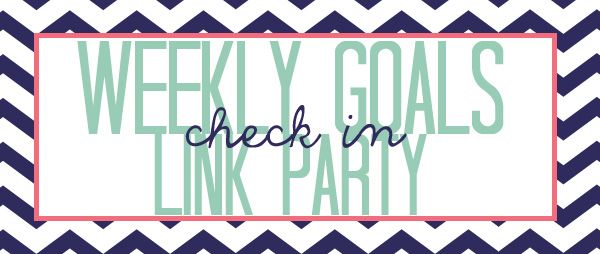 <div align="center"><a href="http://www.operationskinnyjeans.com/search/label/Weekly%20Goals%20Link%20Party" title="Operation Skinny Jeans"><img src="http://i1304.photobucket.com/albums/s527/operationskinnyjeansblog/weeklygoallink_zps35065b07.jpg" alt="Operation Skinny Jeans" style="border:none;" /></a></div>